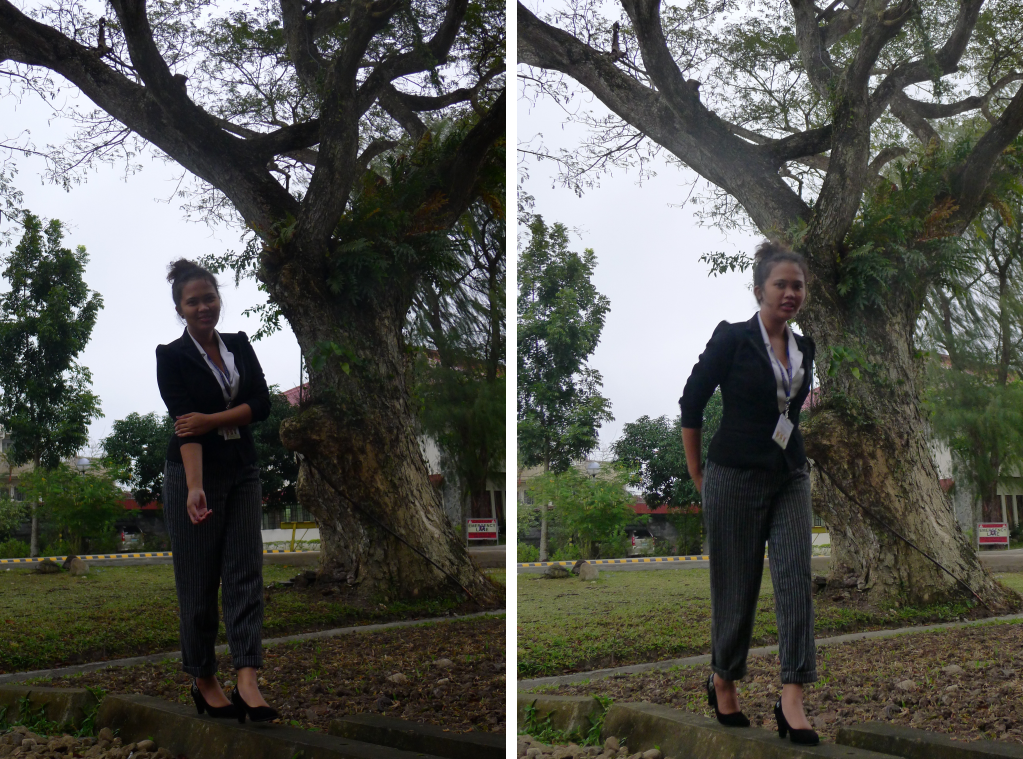 Our school hosted a job fair last February 3 and I had to be there because all graduating students were required to attend. I wasn't really interested because there aren't any companies who joined that offers jobs related to my course. We were asked to have our manuals signed by the company representatives after having the interview. I had no choice but to submit my resume and have an interview at companies which I have no intentions of applying.

So after having my manual signed by three company reps, my friend Thatch and I decided to kill time at my favorite school hang out. It was really cold but we still ate ice cream. I had two cups and Thatch had 3. It was really delicious. I must say that it's one of the best ice cream I have ever tasted so far. I wanted to have more but they ran out of my favorite flavor.

After eating, Thatch offered to take my photo. It was nice having someone to take my photos. My outfit photos usually look boring because its only taken with my tripod.
meet my friend thatch, my new favorite photographer. haha..
Here's another outfit photos taken at home...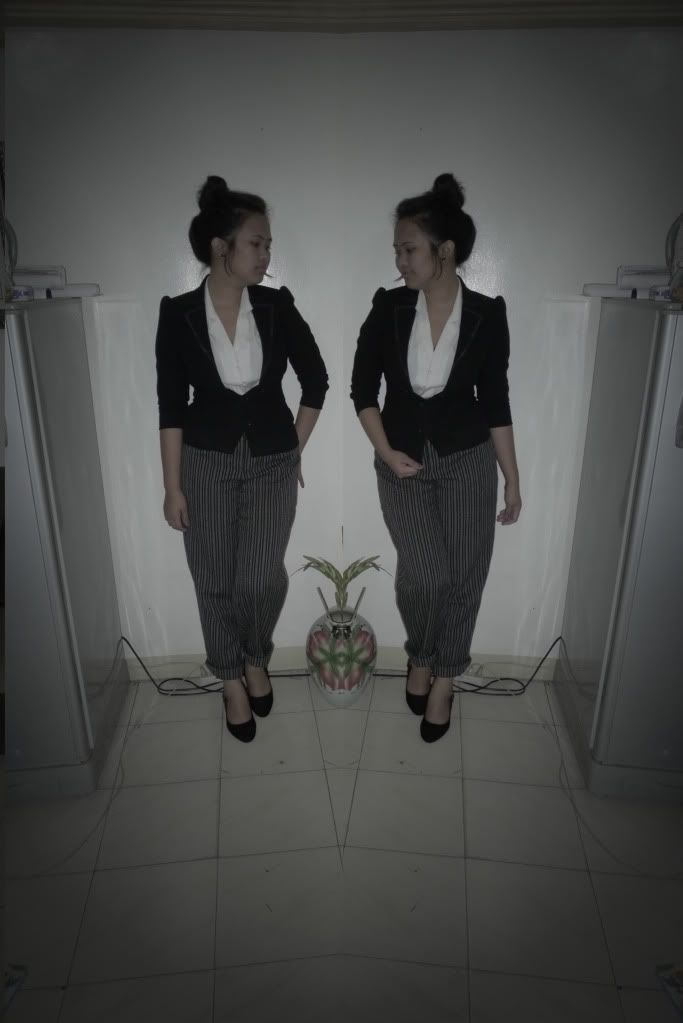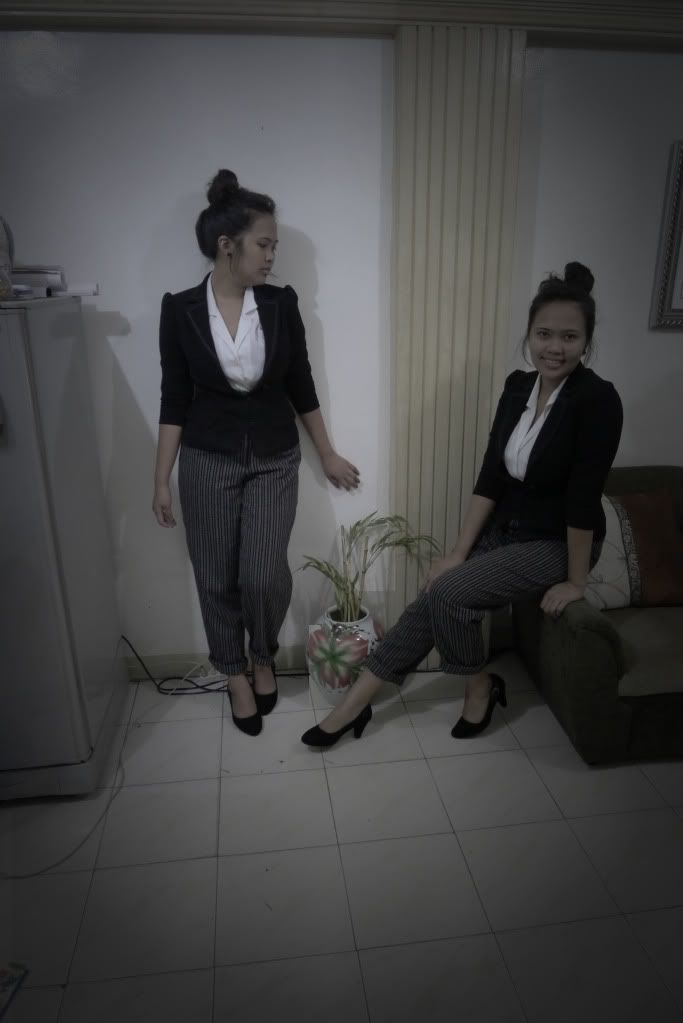 (Blazer: Thrift / Blouse: Thrift / Pants: Mom's / Shoes: Parklane)
Have a nice week everyone!